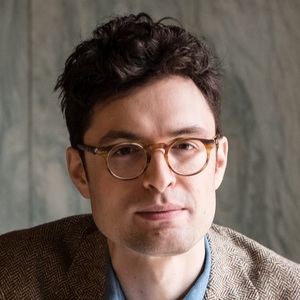 Timo Andres
Special guest
Timo Andres has been a guest on 3 episodes.
May 22nd, 2020 | 1 hr 2 mins

Timo Andres is a young composer and pianist, nominated for the Pulitzer Prize in 2016. We discuss his music, and how he missed his first solo recital at Carnegie Hall du to the coronavirus lockdown, and decided to make home videos of all the works to present his program to the public. (Apologies for the audio; we made some mistakes when recording.)

November 4th, 2016 | 33 mins 33 secs

The second and final part of our interview with Timo Andres, discussing his compositions, and the business of classical music.

October 28th, 2016 | 31 mins 31 secs

Doug and Kirk welcome Timo Andres, composer and performer of contemporary classical music. This is the first part of a two-part interview.