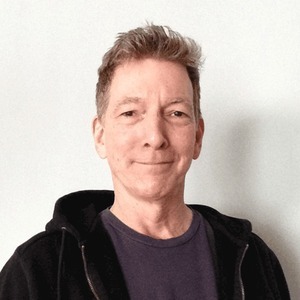 Doug Adams
Co-Host of The Next Track
Doug Adams is an AppleScript developer and, since 2001, the proprietor of Doug's AppleScripts for iTunes. Doug is an audio and voice-over producer by trade and formerly worked in radio broadcasting as—at various times—disc jockey, announcer, production director, and program director. Doug is a musician, a life-long music lover, and all-around audio geek.
Doug Adams has hosted 257 Episodes.
May 21st, 2016 | 28 mins 9 secs

Doug Adams and Kirk McElhearn discuss the history of music listening, from songs to albums to songs.